Alright picture heavy but i have no idea what these are off of. They dont match any of my 29 AA's or standard model A car rods...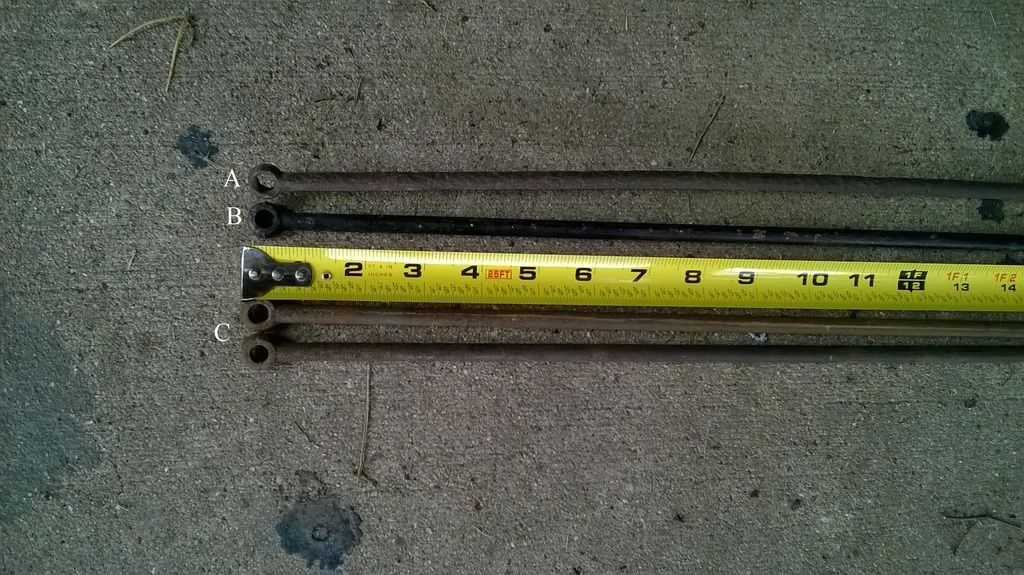 Picture shows the rods and labeled them A B and C. C is for 2 rods as they are identical.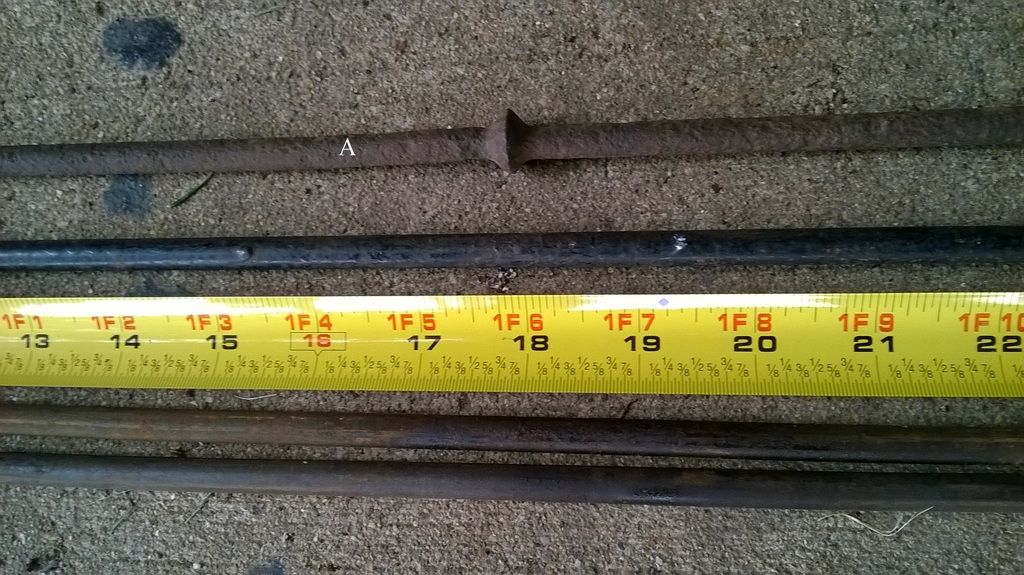 Rod A's upset is shown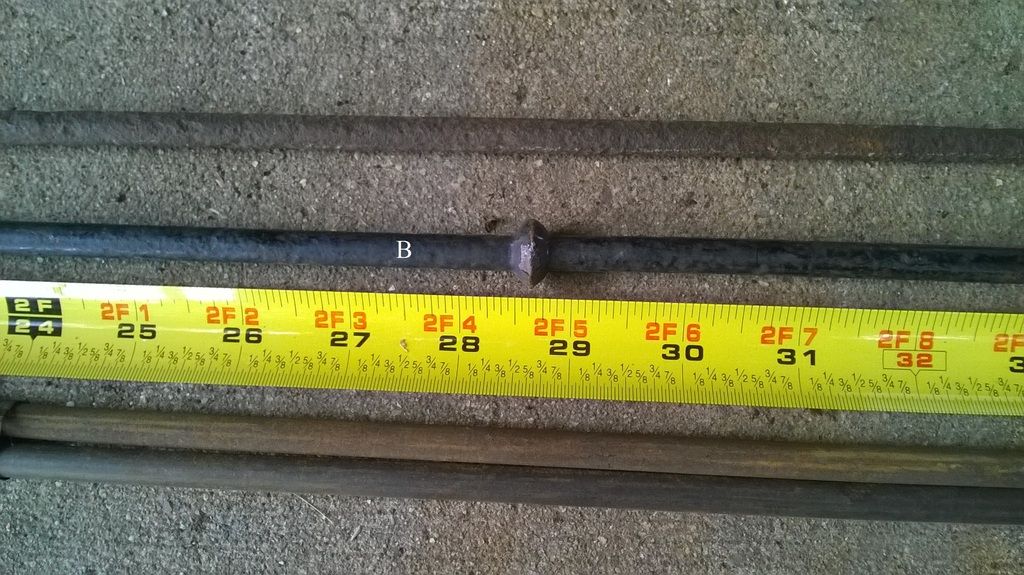 Rod B's upset is shown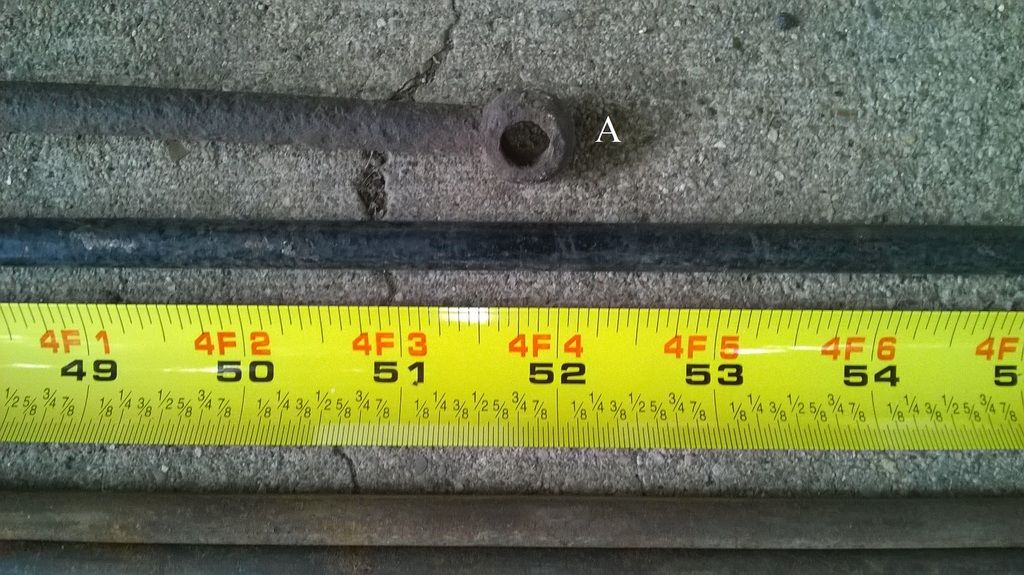 Rod A's total length, notice both ends have an eye - no threads for adjusting.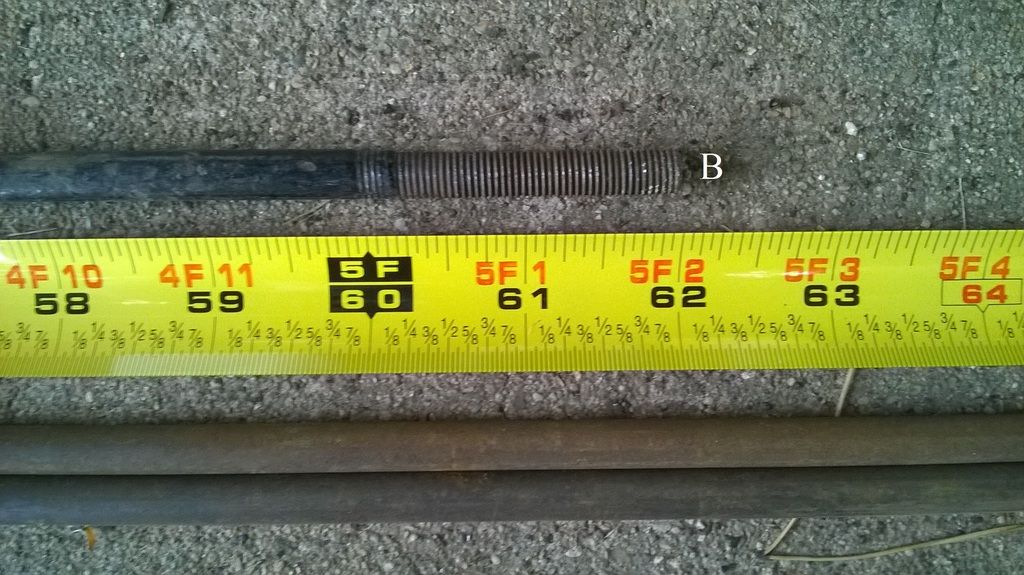 Rod B's length - pretty close to standard model A rod but the upset is way off.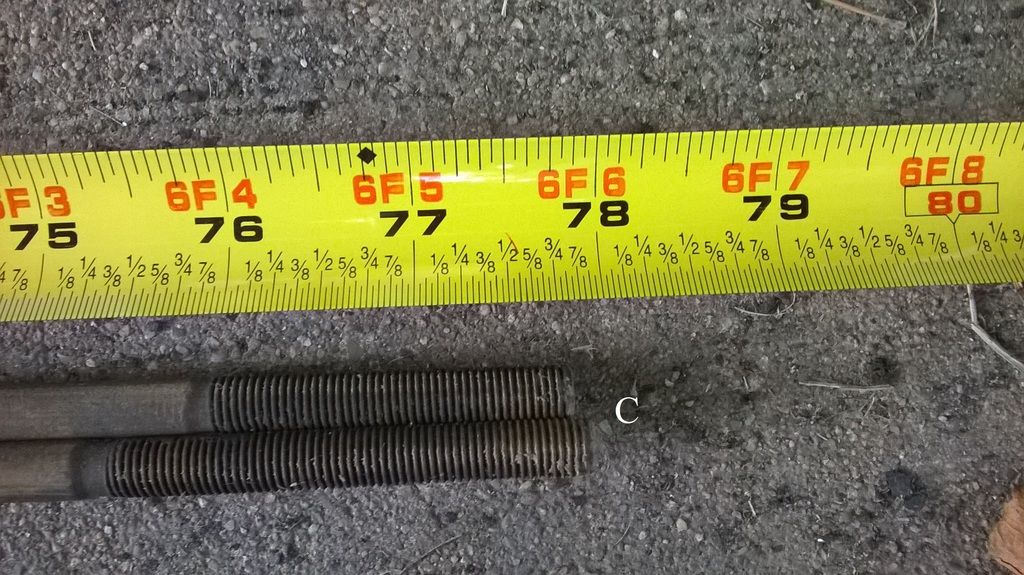 Rod c's total length, rod C has NO upset anywhere along it and are longer than the emergency brake rods on my 29 AA.
My guess is either 30/31 AA rods or long wheelbase (157") rods of some sort. or possibly not even ford but appear to be made in the same fashion as fords. Hard to sell them if i dont know what they go to!!! I just got all the rods blasted, cleaned up painted and installed today and ive accumulated alot of leftovers and oddballs over the years. Any help is appreciated.