Hello all,
I needed a jack handle for my 28-29 style jack. As we know the jacks seem to stick around in corners of sheds, basements, and garages but the seemingly simple handles disappear with time. Original handles dont show up often nor are they cheap when they do. I got the illustrations from Neil Wilson and made my own Autocad file. I got 2 of them waterjetted out of 5/16" steel and got one made finishing it up with an angle grinder and a vice. It would not be hard to do the later 30-31 style as its tapered so I would just grind off the "ears" and shape it if I had to. I also did not heat treat mine and dont plan to heat treat any of them so the tire end wouldn't be very useful as a tire iron but I dont plan to ever use it as one.
I've thought about doing a short run of these to sell but I would need to order more steel and wanted to know how many of you would be interested before I invest time/money into these. I will also post over on fordbarn to see the interest over there as well but giving you guys first shot. I will probably have to produce a "stubby" version that is only ~14" long VS the standard 24" so I utilize the most of the steel plate - might only produce 1-2 of these as they are "filler" and I know standard model A guys like them that use AA jacks as the handle fits in more places. Should be noted they are really 23.8xx" long due to machine contraints but I'm sure ford wasnt 100% perfect on the length every time.
What you would receive from me is a finished product, meaning it will be cut out, rounded handle, and tire iron end hand made. I dont plan to paint them as certain years the restoration guidelines just say "unfinished". I will spray them with a light coat of gun oil to prevent rusting during shipping.
Pics below: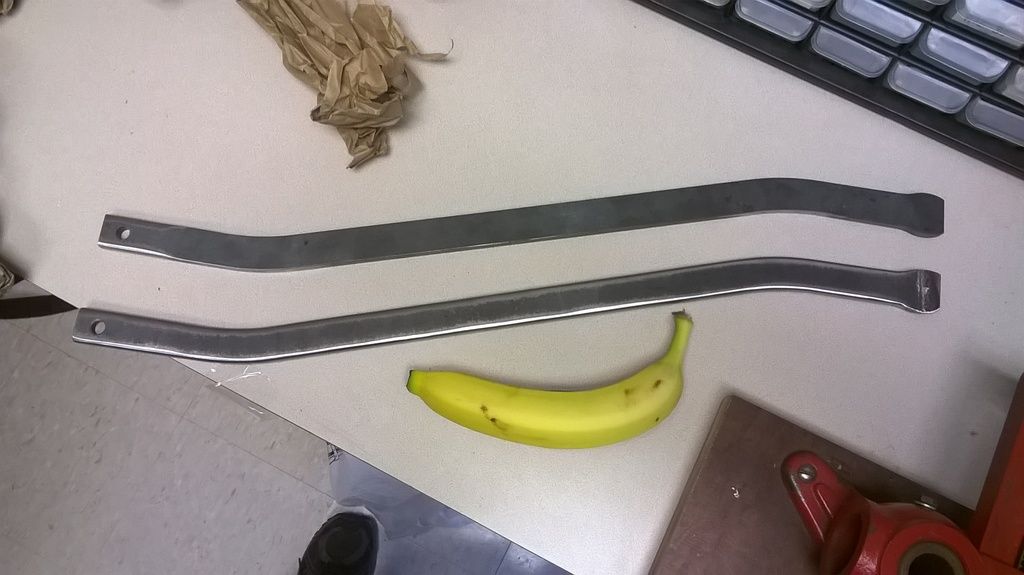 dont mind the banana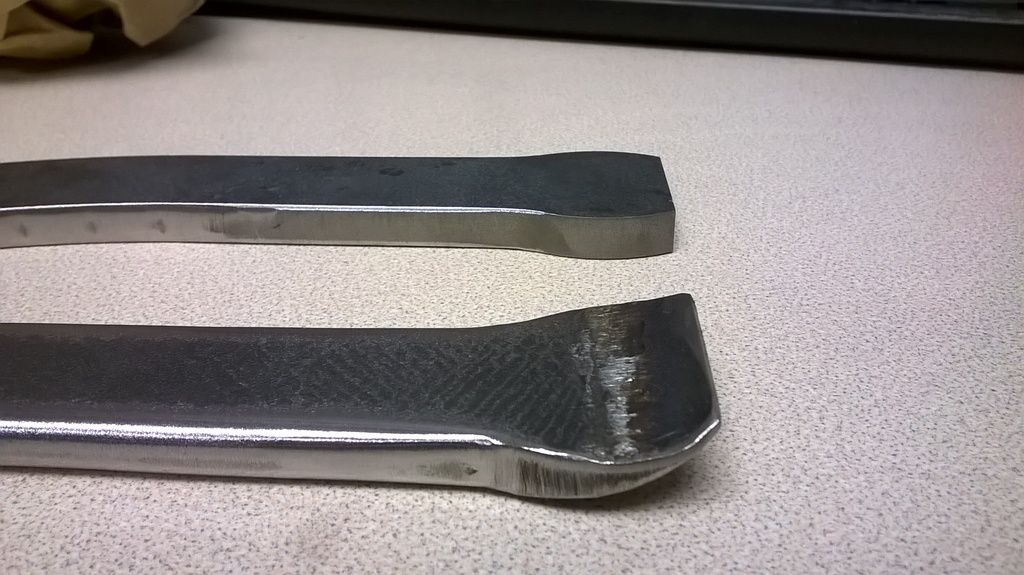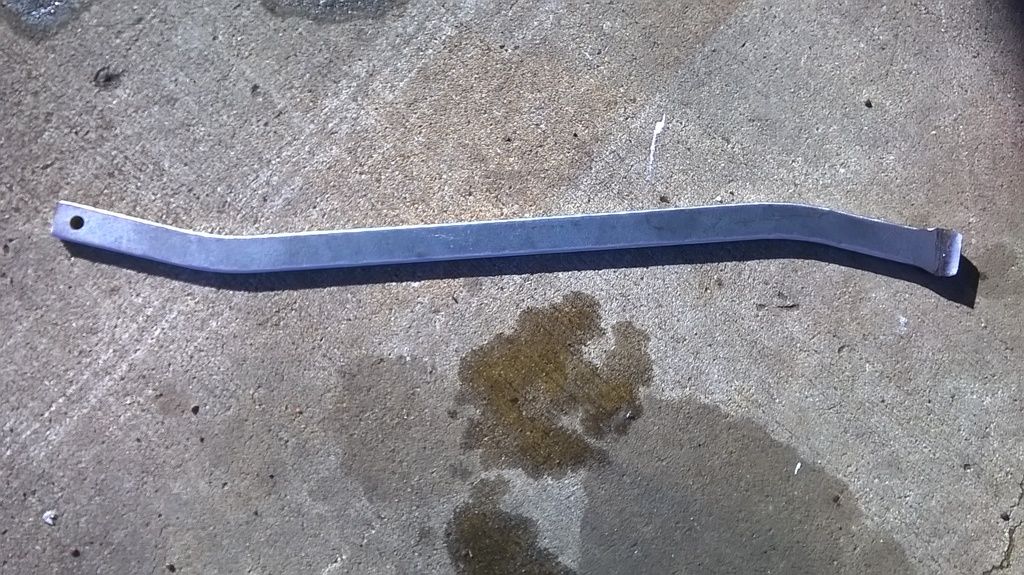 If I get a strong support or a count for the 30-31 tapered style I can just as easily just cut out and make them or a mix n match of them - saves me time.