28-E29 drum taillight has a non removable license plate bracket. I know you can cut the ears off but Im not one to cut parts if I can help it. So decided to just come up with a plan while still retaining the 1929 look.
Alot of states had weight tags on the big trucks issued by the state. IL had them but unsure what years and whatnot so browsing ebay I ran across a repainted 1950's Kansas weight tag - what I love about it it doesn't say Kansas anywhere and it was $9 shipped. I blasted it and had my mom repaint it the artist that she is in the 1929 IL license plate colors. Designed a plate in auto cad and had it waterjetted out of aluminum, sandblasted and painted it satin black. I think it turned out really nice even though the whole idea is fake. And it will be lighted at night.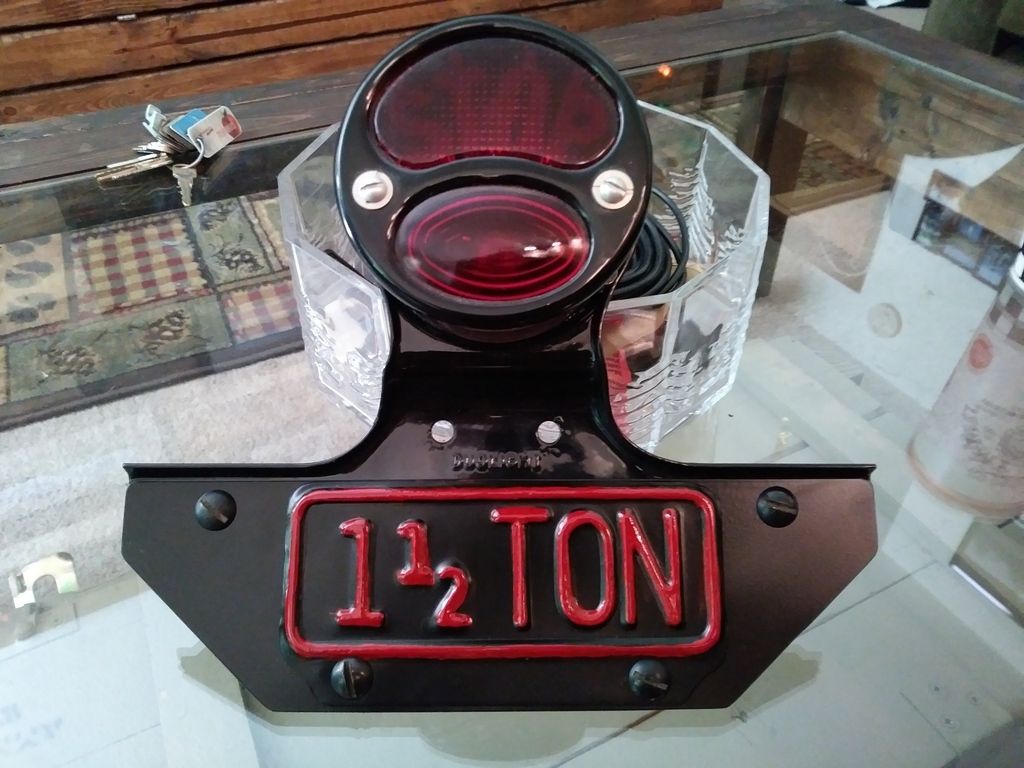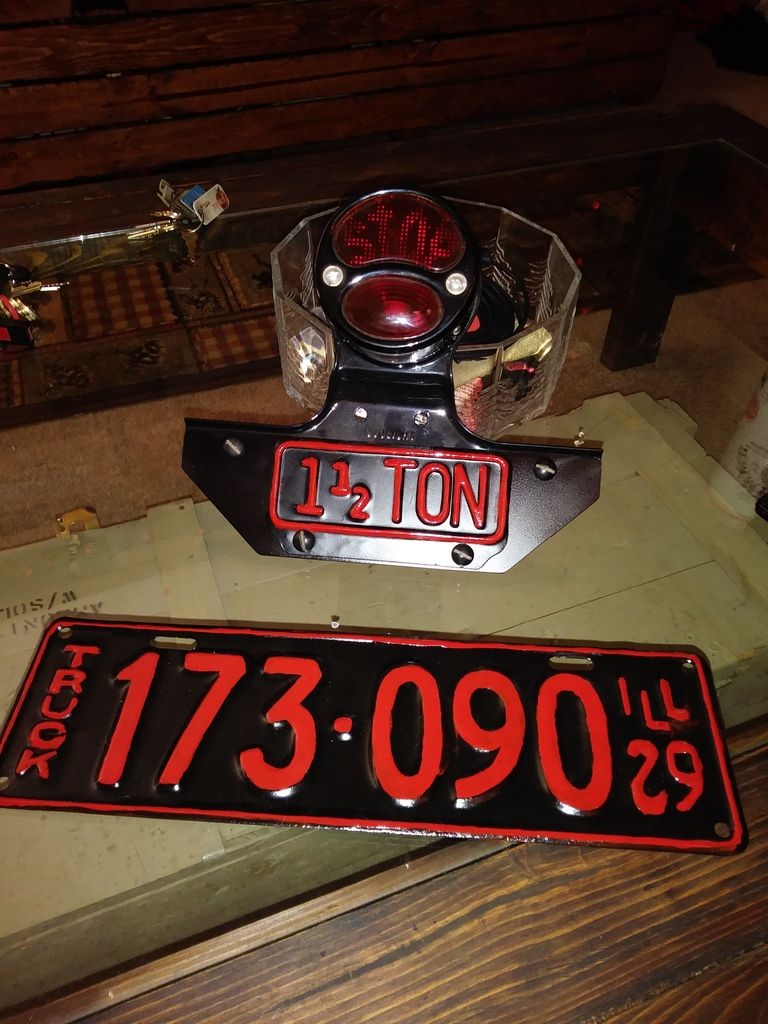 Slotted screws and square nuts to boot!
Thought I would pass the idea along as I've seen many different sizes and styles of those weight tags and usually be had for less than $20...Another one of those things that 99% of the general public wont know haha