Im trying to think now... I slid mine backwards while i had the rear-end on 3 jackstands then i remember getting a snapring out and using a large pipe to ramrod the seal, bearign race and bearing out the u joint end.
assembly from u joint is as follows: snapring, spedo gear, bearing and race, thin washer, seal.
I think if you got all the bolts from tube to worm AND the center radius rod bolt out the tube should slide...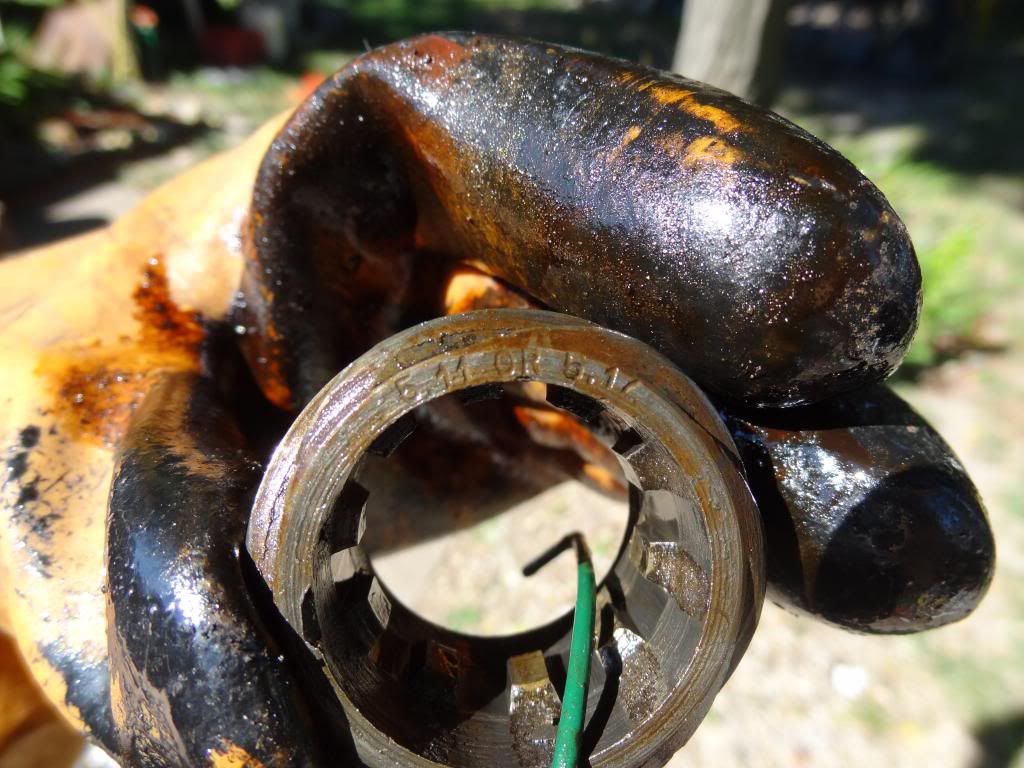 spedo gear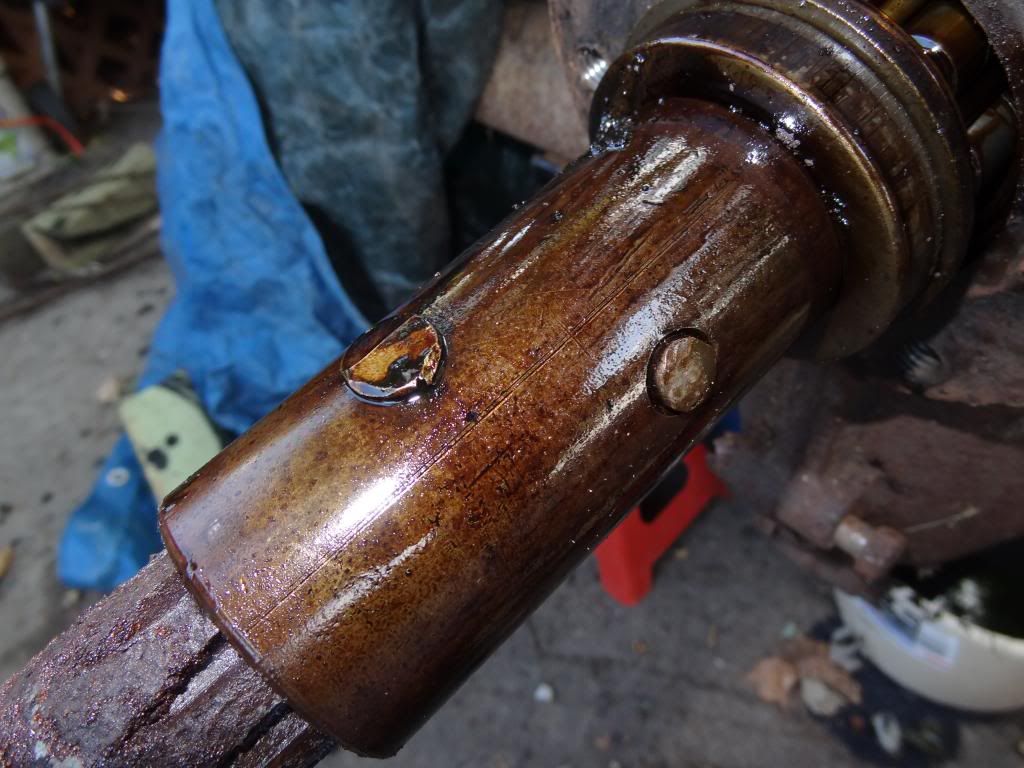 pin that evidently worked loose on yours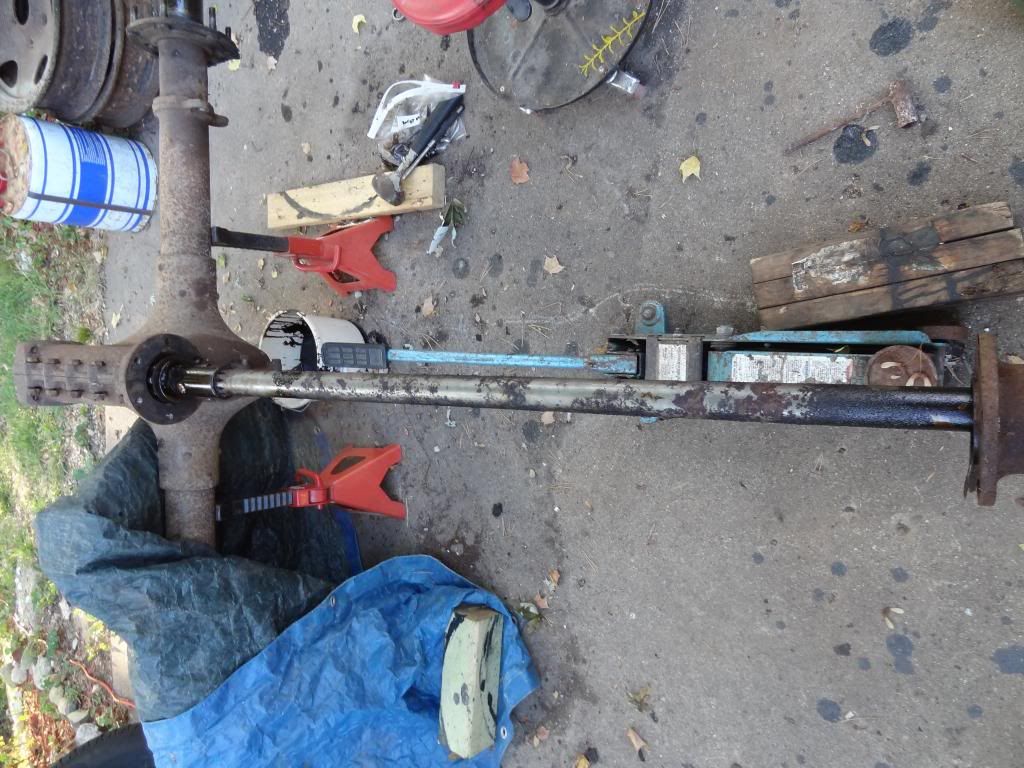 tube should just slide off...