Really really really bad 29 AA rims
Posted: July 19th, 2016, 8:16 pm
Alright the outer hoop is 100% junk on these, as you can see there is daylight through the inside bead and or where the innertube rides. If you were to grind all the rivets off and punch them thru the inner part would be great shape to do whatever you wish - weld to modern hoops to run modern tires, create your own roll around "wheel", repair a bent/broken AA rim, use them as is like I did, etc
One in the upper left in the picture has been welded to the outer hoop all the way around AND riveted (why? i dont know...) so that one is probably doomed to be yard art. I may keep it around as yard art in my yard...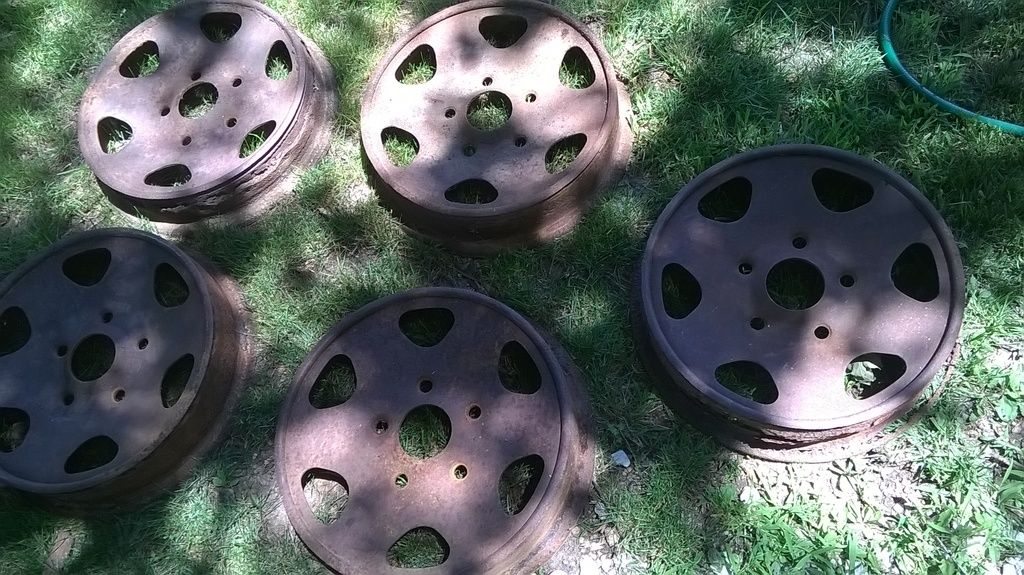 $25 for all 5 OBO/trades. I wouldn't bother with shipping - going to be very expensive to ship these...
I used them to roll the frame/axles around the garage - makes very easy turning due to a tiny tiny contact patch.
PM me and see if we can work something out!